Bow Pose – Dhanurasana : Dhanu means a bow. Bow pose is a fantastic stretch for the spine, abdominals, hip flexors, biceps and pecs. It is an all-around, great total body-opening backbend. Be sure to engage your core muscles, encouraging the spine to bend evenly, rather than pivoting in the lower back. Regular practice will relieve lower back pain and release tension.
Dhanurasana is very effective in weight loss program. It is a basic posture of Hatha yoga. In this exercise our body pose look like the shape of the Dhanush (bow). So it is called as Dhanurasana in Sanskrit. It helps to reduce belly fat fast. It Strengthens ankles, thighs, groins, chest and abdominal organs and spinal cord.
Benefits of Dhanurasana
Effective in weight loss.
Improves digestion and appetite.
Helps to cure dyspepsia (obesity), rheumatism and gastrointestinal problems.
Cures constipation.
Improves blood circulation.
Gives flexibility to the back.
Strengthens back muscles.
Improve the function of liver, pancreas, small intestine and big intestine.
Act as a stress reliever.
Strengthens ankles, thighs, groins, chest, and abdominal organs.
Cure menstruation disorder.
Improve function of kidney and liver.
It improves posture.
Releases back pain.
Cures respiratory disorder like asthama.
Helpful is stimulating reproductive organs.
Improve function of the pancreas and it is beneficial in diabetes.
**********************************************************************************************************************8
Yoga Teacher Training in Rishikesh, India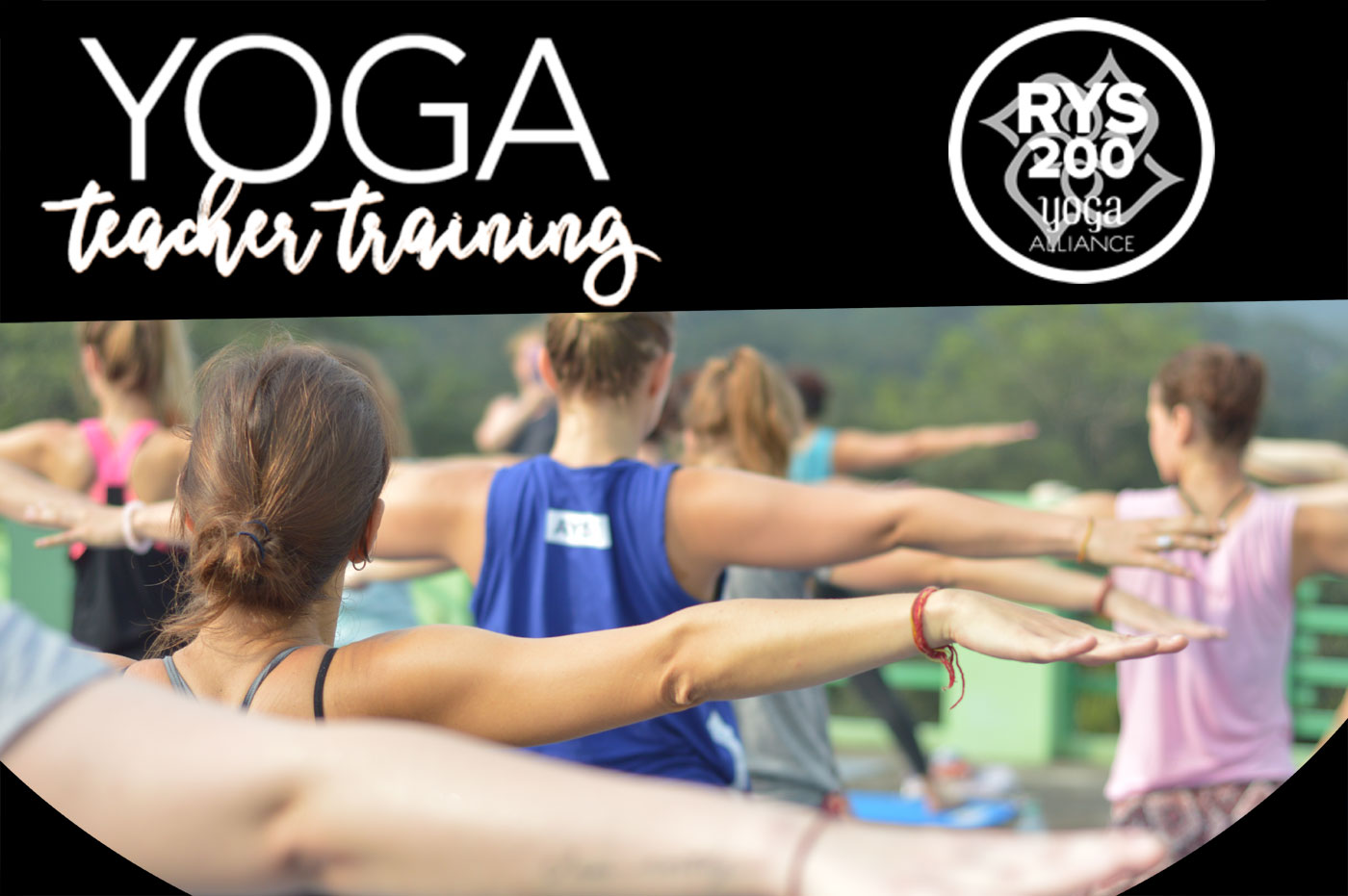 200 Hour Hatha and Ashtanga Yoga Teacher Training Course at Arogya Yoga School, Rishikesh. Certified by Yoga Alliance USA. This 28-day Yoga Teacher Training Rishikesh overlooks the absolutely magnificent World Capital of Yoga – Rishikesh, India. It is designed to initiate you onto the path of yoga; and, is a rewarding way to develop a deeper understanding of Hatha yoga practice. Furthermore, Rishikesh is the perfect place for you to immerse yourself and grow further in your yoga journey. In the Vedic literature, Rishikesh is often described as Tapobhoomi – the land of meditation.