Best Yoga Poses For Stress Relief: Maintaining a yoga practice can be a great way to reduce stress, stay in shape and calm the mind. But when it comes to stress relief, not all yoga poses are created equal: Some positions are particularly effective for promoting relaxation, tension relief and restfulness.
Sukhasana (Easy Pose)
Easy Pose has some great benefits in addition to promoting groundedness and inner calm, such as: opens your hips, lengthens your spine, amplifies the state of serenity, tranquility, and eliminates anxiety, relieves physical and mental exhaustion and tiredness. Focus on your breath in this pose and sit still with a straight spine for at least 1 minute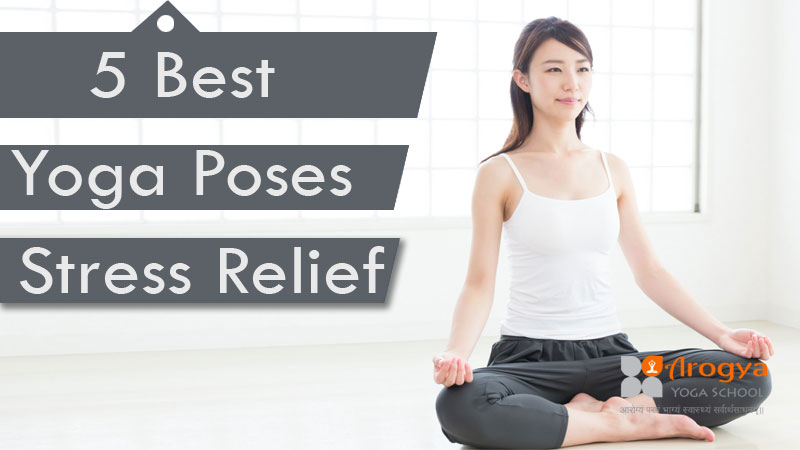 This pose provides a gentle massage to the spine and belly organs while acting as a powerful stress buster. This pose is often paired with Cow Pose on the inhale for a gentle, flowing vinyasa. Marjaryasana also benefits overall health by stimulating the digestive tract and spinal fluid. For proper alignment place wrists directly under the shoulders and knees under the hips.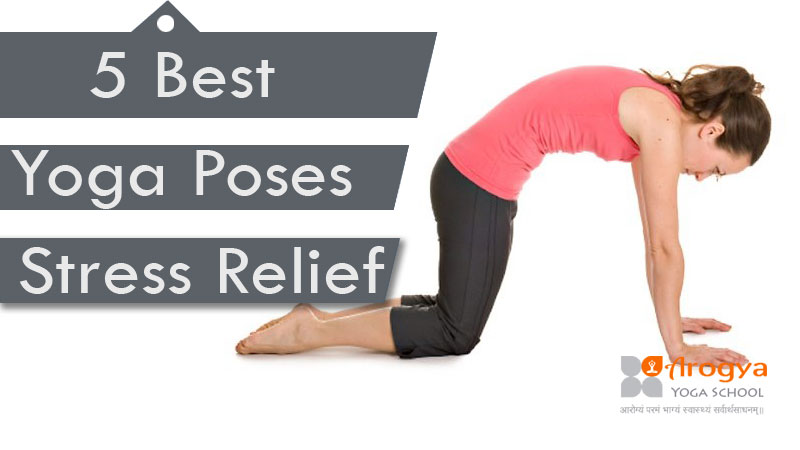 Paschimottanasana (Seated Forward Bend)
Paschimottanasana can help a distracted mind unwind. Seated Forward Bend is a basic yet challenging pose with several benefits in addition to relieving stress and anxiety. Additional benefits include: stretches the hamstrings, spine, and lower back, improves digestion, relieves symptoms of PMS and menopause, reduces fatigue, stimulates the liver, kidneys, ovaries, and uterus. Keep the feet flexed and lower your forehead toward your knees.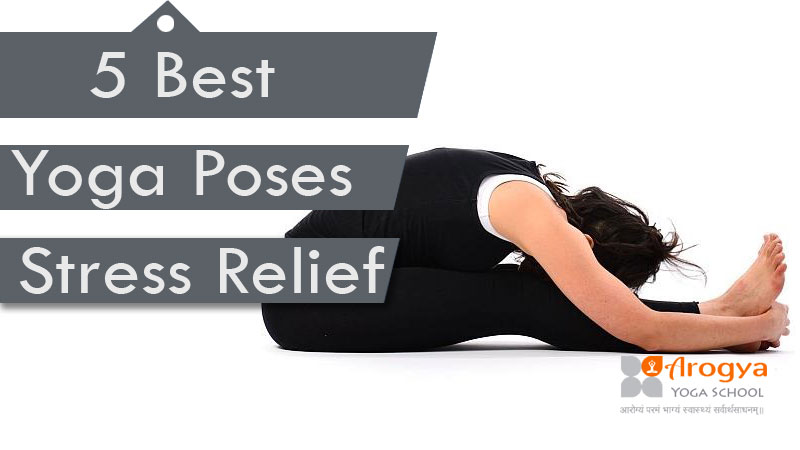 Salamba Sirsasana (Supported Headstand)
Standing on your head in proper alignment calms the brain and strengthens the body. Headstand can help ease anxiety by reversing the blood flow and forcing you to focus on the breath and the body in the present moment. This pose also gives the heart a rest by saving it from pumping blood back up from your lower body, as it has to do when you are standing.
This pose can be practiced against a wall if you are a beginner. Make sure the weight is resting on your forearms and shoulders rather than your head and neck. Proper alignment in this pose would allow a piece of paper to slip through your head and the mat.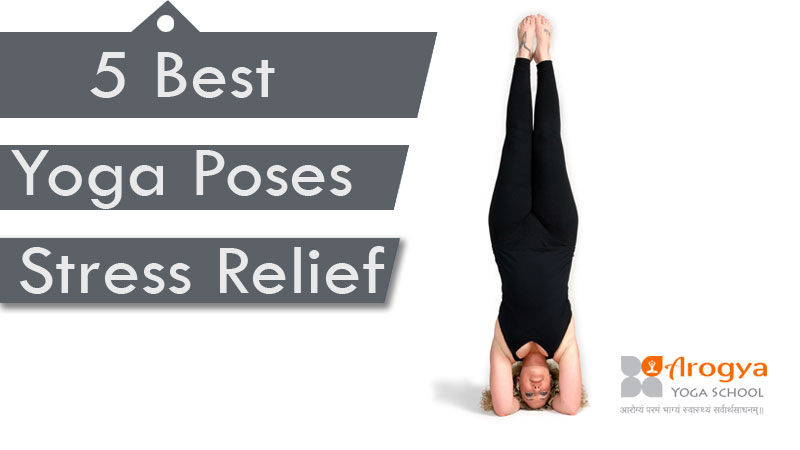 Savasana (Corpse Pose)
Savasana is a pose of total relaxation, making it one of the most challenging asanas. Shavasana gives the nervous system a chance to integrate that in what can be thought of as a brief pause before it is forced once again to deal with all the usual stresses of daily life. Lie on your back with your eyes closed, arms by your sides and palms facing up. Allow your ankles to fall outward. Allow your body to melt deeper into the mat with each breath. Stay in this pose for a minimum of 5 to 10 minutes.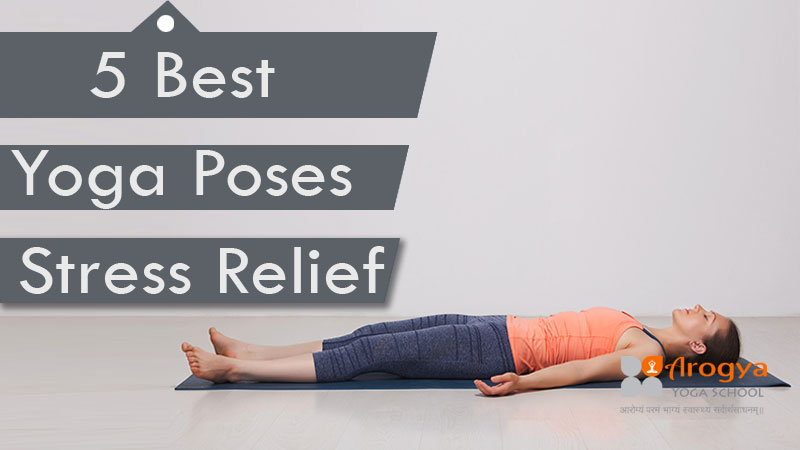 Summary
Reviewer
Review Date
Reviewed Item
Yoga Poses For Stress Relief
Author Rating