Acupressure Points for Back Pain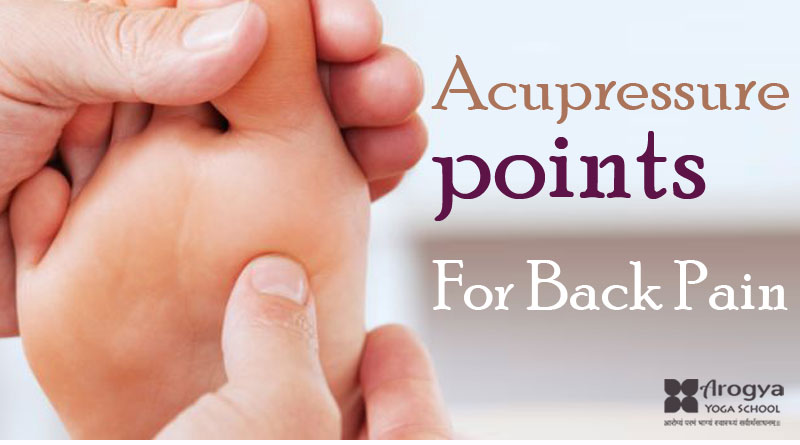 How to Use Acupressure Point for Back Pain
1. Acupressure Points Hand
There are various acupressure points on the palm and hand that can control your back pain. Stressful activities worsen back pain. Sit down in a very relaxed position. Acupressure points on the hand will be easily reachable. The acupressure point lies between the index finger and the thumb. Press this point on both hands one after the other for fifteen seconds each for five to six times to get some relief. This is due to the rise of endorphin levels thereby helping to soothe your backache.
2. Elbow for Back Pain
This acupressure point falls on the elbow. Sit up in a comfortable position and gently massage your elbow. Put it in a raised position to get hold of the acupressure point. Follow the elbow bone and move four finger spaces from your elbow to find this acupressure point. Start with that side of the body that is hurting more. Press these acupressure points for about 30 seconds each for about 3-4 times for best results.
3.Acupressure Points Foot
Sit in a relaxed position and press your feet gently with your hands. This point of acupressure is basically that joint where the first two bones of the toe are found. Press this point for two minutes by rotating each clockwise and counterclockwise for 3-4 times to get some relief. Care should be taken that the massage is performed with alternating pressures of low and high intensity to obtain the best results.
4. Lower back : Points (B) & Points (C)
At the end of your spine, there is an evident hollow. There are four points with two finger spaces in between that fall on a straight line that is the lowest point on your back and spine. In medical terms, these are known as the second and third lumbar vertebrae.Few minutes of light pressure on this points will get rid of fatigue as well as harsh lower back pain within no time. Practice this for a few minutes every day to keep back pain at bay.
5. Back of the knee cap : Points (E)
There is an evident hollow that is right behind your knee cap. This acupressure point lies exactly in the middle of the back of the knee cap. Keep pressure on this point for three minutes on each of the legs to get some relief in lower back ache. Alternate pressure intensities so that it is soothing instead of pinching.
These simple acupressure points for back pain are very easy to practice and give results depending upon accuracy in finding the acupressure points and using them consistently for longer period of time.