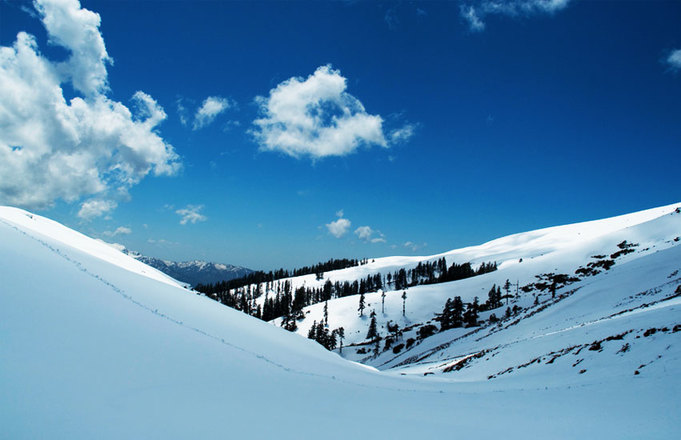 Best Dayara Bugyal Trek Uttarkashi:
It is nothing less than a magical feeling to be surrounded by lush green spaces, streams and tracks, with majestic mountains in the background. This is enough for the hearts of hikers of all natures to run. India and especially the northern part of the country has the blessing of being able to boast a lot of landscapes that not only create scenic scenarios, but also provide the best trekking experience you can have. The state of Uttarakhand is where most of the action for hikers is in the country, and the state is practically in the cradle of the powerful Himalayas. One of the most beautiful trekking experiences in the state is Dayar Bugyal.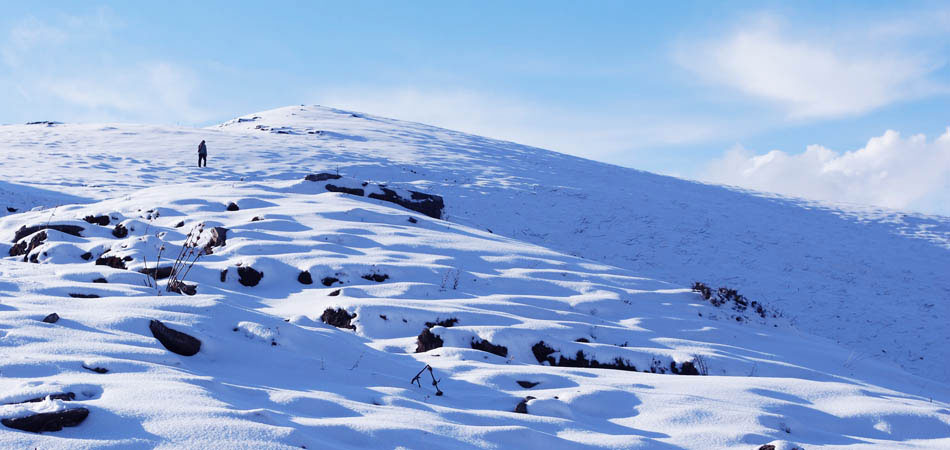 The trip to this beautiful natural wonder begins in the city of Uttarkashi, in the foothills. Uttarkashi is, of course, also the starting point of many pilgrimage walks, with the predominant trip to the Hindu temple of Kedarnath. Uttarkashi is easily accessible by road from the main cities of Uttarakhand , such as Rishikesh, Haridwar and Dehradun. The walk to the fascinating Darya Bugyal is approximately 15 kilometers long and will take you to witness some of the most beautiful and intact parts of nature. The literal translation of Bugyal is, in fact, a meadow located at high altitude, which is why it is also famous.
A beautiful lake overlooking a vast region of lush green pastures awaits hikers as they approach from Uttarkashi. The backdrop of this exquisite natural meadow is composed of some imposing Himalyan peaks such as Kala Nag (Black Snake) and Bandar Poonch (Money Tail). The area around the lake is approximately 28 square kilometers and offers ample space for hikers to head and establish camps for the night. The same area serves as a place for an excellent skiing experience during the winter months.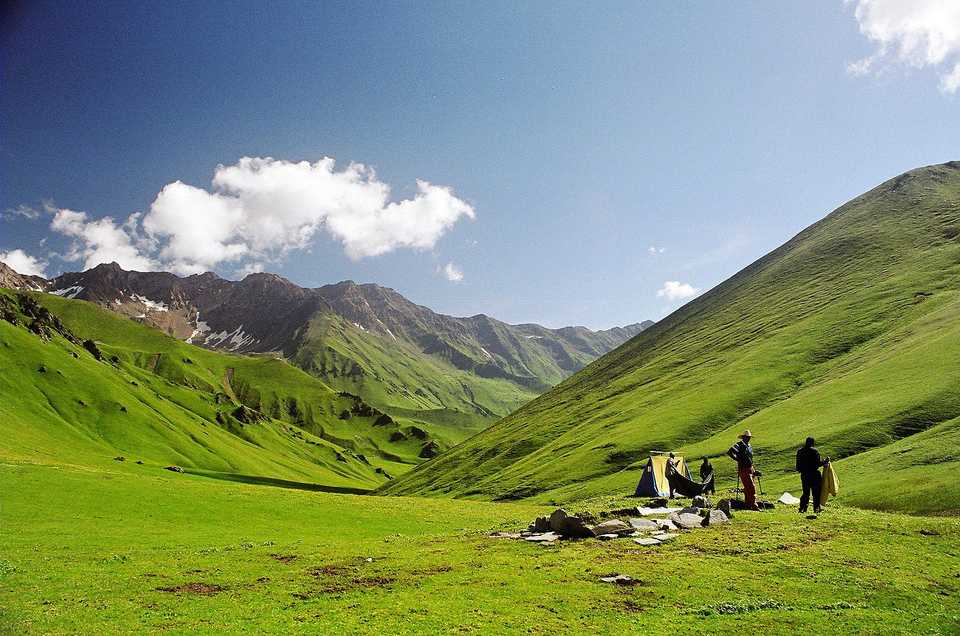 dayara bugyal trek distance:
Day 1- Haridwar to Barsu (7545 ft) 220kms, 6-7 hrs drive
Day 2- Barsu to Dayara via Barnala (8530 ft) 8-9 Km, 6-7 hrs trek
Day 3- Dayara Bugyal to Bakaria Top (12000 ft)3 Km 2½-3 hrs, back to dayara Bugyal
Day 4- Dayara Bugyal to Pichkiya (7873 ft) 8 Km, 6-7 hrs trek
Day 5- Pichikya (7873 ft) to Barsu (7545 ft) 4½ Km, 3-4 hrs trek
Day 6- Barsu (7545 ft) to Haridwar whole day drive
How to Reach
By Air :-
Jolly Grant Airport is the airport serving Dehradun, located about 48 km from the Haridwar. There is a daily flight from Delhi for Dehradun.
By Train :-
From Delhi -DDN NZM AC EXPRESS (2205.
From Kolkata- Doon Express (13009)
From Mumbai- Dehradun Express (19019)
From Chennai- Dehardun express (12687)
Dayara Bugyal Trek By road
By road, Haridwar is well connected to the main destinations of the country. NH72 connects Haridwar to Nahan (125 km) to the northwest, and from there to Panchkula, Chandi¬garh and Shimla. NH 72 ends in Dehardun, which is 54 km from Haridwar. Haridwar is located at a distance of 235 km from Delhi. NH72A connects Haridwar with NH58 in Roorkee (35 km) and south towards Meerut (170 km) and Delhi (235 km). There is a regular bus service from Delhi to Haridwar from ISBT Kashmere Gate in Delhi.
Cost Plans :7000 INR per person
[contact-form-7 id="1121″ title="Contact form 1″]
Summary
Reviewer
Review Date
Reviewed Item
Author Rating