Chirchita,चिरचिटा,Achyranthes aspera,Apamarg,Prickly chaff flower
Name of Chirchita (
Prickly chaff):
Latin name: Achyranthes aspera Linn.
Family: Amaranthaceae
Sanskrit: Mayura, Mayuraka, Pratyakpushpa, Kharamanjar, Shikhari
Bengali: Apamg
English: Prickly Chaff Flower
Gujrati: Aghedo
Hindi: Chirchita, Latjira
Kannada: Uttarani
Malayalam: Katalati
Marathi: Aghada
Punjabi: Puthakanda
Tamil: Nayuruvi
Telugu: Uttarenu
Urdu: Chirchita
Folk: Chirchitta, Chichidaa, Latjeeraa
 
Health Benefits Of Chirchita (Prickly chaff flower):
Ear pain, Infection in ear
Take fresh leaves of Apamarg and wash to remove dirt. Grind and extract its juice. Put few drops in ear to cure infection of ear.
Eye problem, redness in eye
Take fresh root of Apamarg and clean it carefully to remove dirt and soil. Grind it with rose water and apply in eyes to cure eye infection.
Mouth ulcer
Chew few clean, fresh leaves of Apamarg.
Migraine
Grind ripe seed of Apamarga to make powder. Smell this powder while suffering from migraine.
Back ache
Take Apamarga leaves and rub in the affected areas on the back.
Boils, wounds, eczema
Extract the Apamarga juice and rub it on the affected areas.
Wound
Extract juice leaves and use them to wash wounds and heal quickly.
Insect bites
Apply fresh leaf juices to the affected areas.
Kidney problem, pneumonia
Take apachanga panchang (5 gm) in water (200 ml) until the volume is reduced to 50 ml, filter and drink.
Enlargement of spleen
Prepare the powder of the whole plant. Take this powder (2 tablespoons) with milk with butter twice a day.
Bleeding piles
Take fresh Apamarg leaves and wash them to remove dirt. Grind with water and make pasta. Mix the oil in this paste and apply this in the affected areas.
Cold and cough
Boil Apamarga leaves in water and cook for 15 minutes. Strain and drink warm.
Fever
Take juice of apamarga leaves (1 tablespoon) with gur.
Cholera
Take the root powder of Apamargah (1 tablespoon). Add a glass of water and drink.
Diarrhoea, dysentery
Apamarga dry leaves in the shade and ground to make powder. Take this powder with honey or misri twice a day. Or drink fresh leaf juices (5-10 ml) every three hours to cure diarrhea.
Abdominal pain
Remove juice leaves and take (2 tablespoons) with a glass of water.
Dropsy
Take Apamarga panchang (4 tablespoons) and boil in water (200 ml). Cook for twenty minutes. Strain and drink
Paralysis
Prepare the root powder of the herb. Take this with a glass of milk.
Health Benefits of Latjeera Or Prickly Chaff Flower
Take rough chaff tree seeds and boiled in water. Drink this juice after 2-3 hours after a meal and you will get relief in lever problem.
  It is extremely beneficial to take rough chaff tree' leaves juice in cold and cough. According to aborigines if you take two to three time per day then it heals chronic cough.
 According to aborigines, use rough chaff tree root mixed with milk. If woman drink during menstruation then she leads to the child.
It is believed that the roasted rough chaff tree seeds in a clay pot solves your appetite and helps in weight loss.
Crushed trunk rough chaff tree and mixed with 2-5 leaves of custard apple. Apply this mixture into the wound and you get relief. According to modern science tannin chemical is important to dry wound and rough chaff tree, custard apple and Katha.
Bleeding occurs on a wound or injury. Apply juice of rough chaff tree on this wound and it will heal.
Take 1 teaspoon of Harade or powder of baheda flower. Mixed with 50 grams juice of parval. Weight rapidly decreases and physical fatigue also reduces.
Take 250 gram chichida juice, 50 grams garlic juice, 50 grams onion juice and 125 grams mustard oil and cook on fire. Add 6 grams realgar and 20 grams fine plaster and make paste of it. Put it on the piles and cover it with warts or leaf of warts. It will give you relive.
 Juice of rough chaff tree is beneficial in insomnia. A person who does not sleep due to stress, fatigue and irritation they get benefit by taking it.
---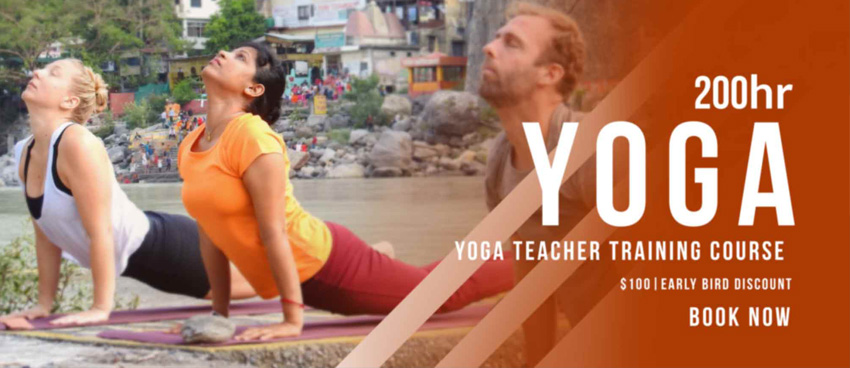 Select Yoga Course Rishikesh India
Summary
Reviewer
Review Date
Reviewed Item
Author Rating